The world would be a different place if Romano Dal Forno had been a bus driver in the Veneto. His family had sold grapes the local cooperative for few generations, after failing his driving test, and being discouraged by low grape prices, he took over his family's vines and started an estate winery. He then went in search of his 'Yoda' to learn the ways, and studied and emulated the wines of Giuseppe Quintarelli. The estate was established by Romano himself in 1983, the winery was built few years after, in 1990.
Fast-forward to 2023, this is the year of the winery's 40th anniversary, and he has built a brand recognized as one of the two best in Veneto. Only his mentor, Quintarelli is on par with Dal Forno. Within these two producers, the concept of two very different schools of winemaking is personified: the classic approach of Quintarelli vs the modern precision methods of Dal Forno. Now, to give you a bit of understanding on the differences between the two, we are comparing Rolls Royce to Ferrari.
THE LAND
Let's travel to Verona, and after a short drive, to Val D'Illasi, on the eastern corner of the Valpolicella region you arrive at Dal Forno. The estate consists of 65 acres of vines, planted at one of the highest densities in the old world, Despite their modern ways they have planted the traditional indigenous varieties of Corvina, Corvinone (until 1993 considered a clone of Corvina, but proven to be a completely different variety), Rondinella, Croatina and Oseleta. The vineyards and farm are located where the slopes begin to rise toward the mountains and sit 1,000 feet above the sea level. The loose, alluvial soils, in addition to meticulous pruning and scrupulous viticultural techniques ensure top quality grapes.
THE PROCESS
His approach has been one of both intensity and precision. You can still see that today in every aspect of the winery, where everything has the cleanliness of a modern surgical room.
Once the grapes are harvested only family members deal with them. From sorting and trimming to crushing, making, aging, and bottling wine. The grapes are sorted by hand twice: once prior to drying, and again after they are dried.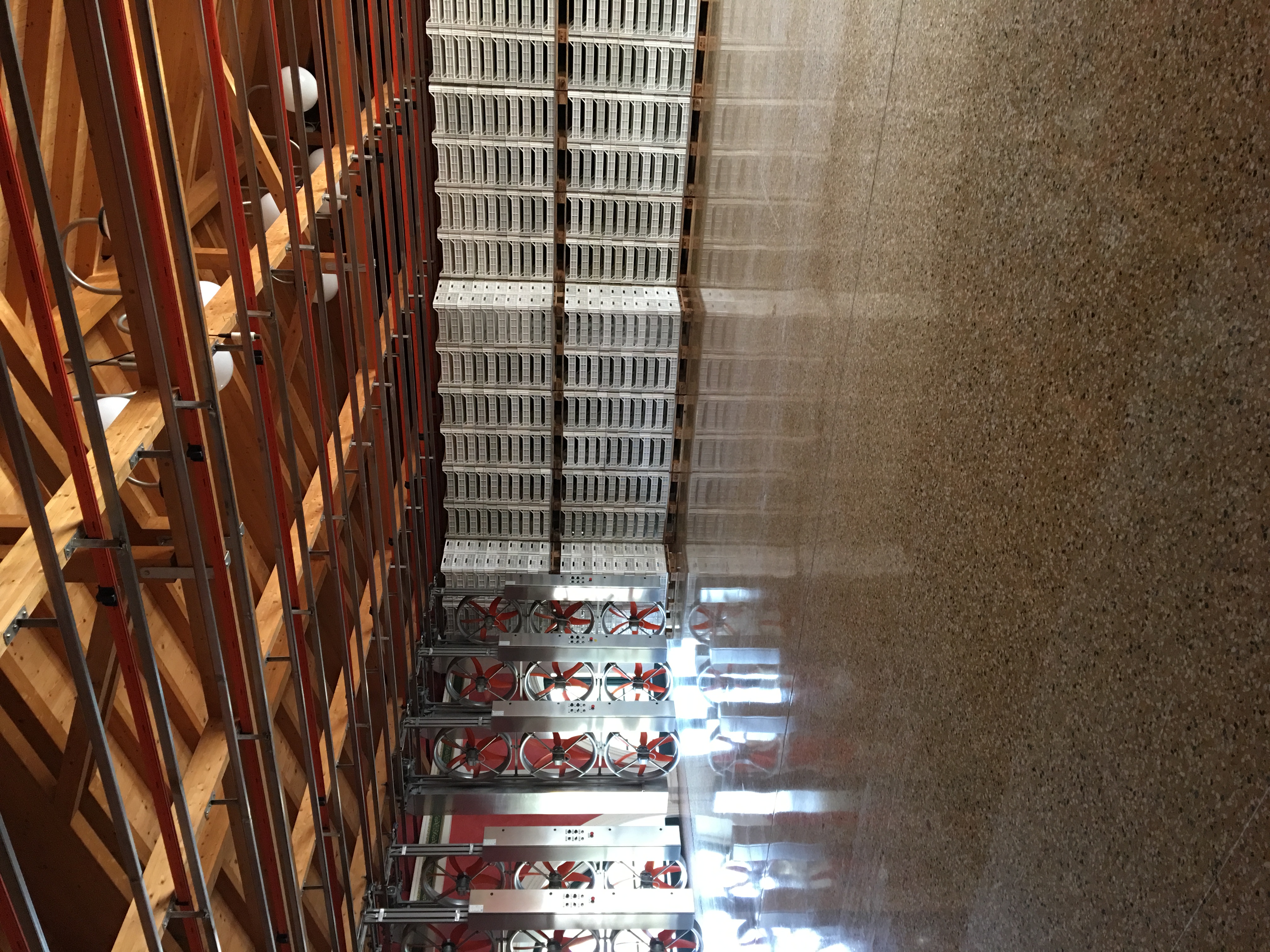 The appassimento process, or the drying of grapes, is key to any Amarone but Dal Forno uses it for every wine and with expected precision. The drying room is equipped with moving fans that ensure constant air flow, with even distribution of air and humidity. This is a method that Romano himself developed, and it is key as the grapes are in this phase of production for up to 90 days before being sorted, trimmed and then crushed.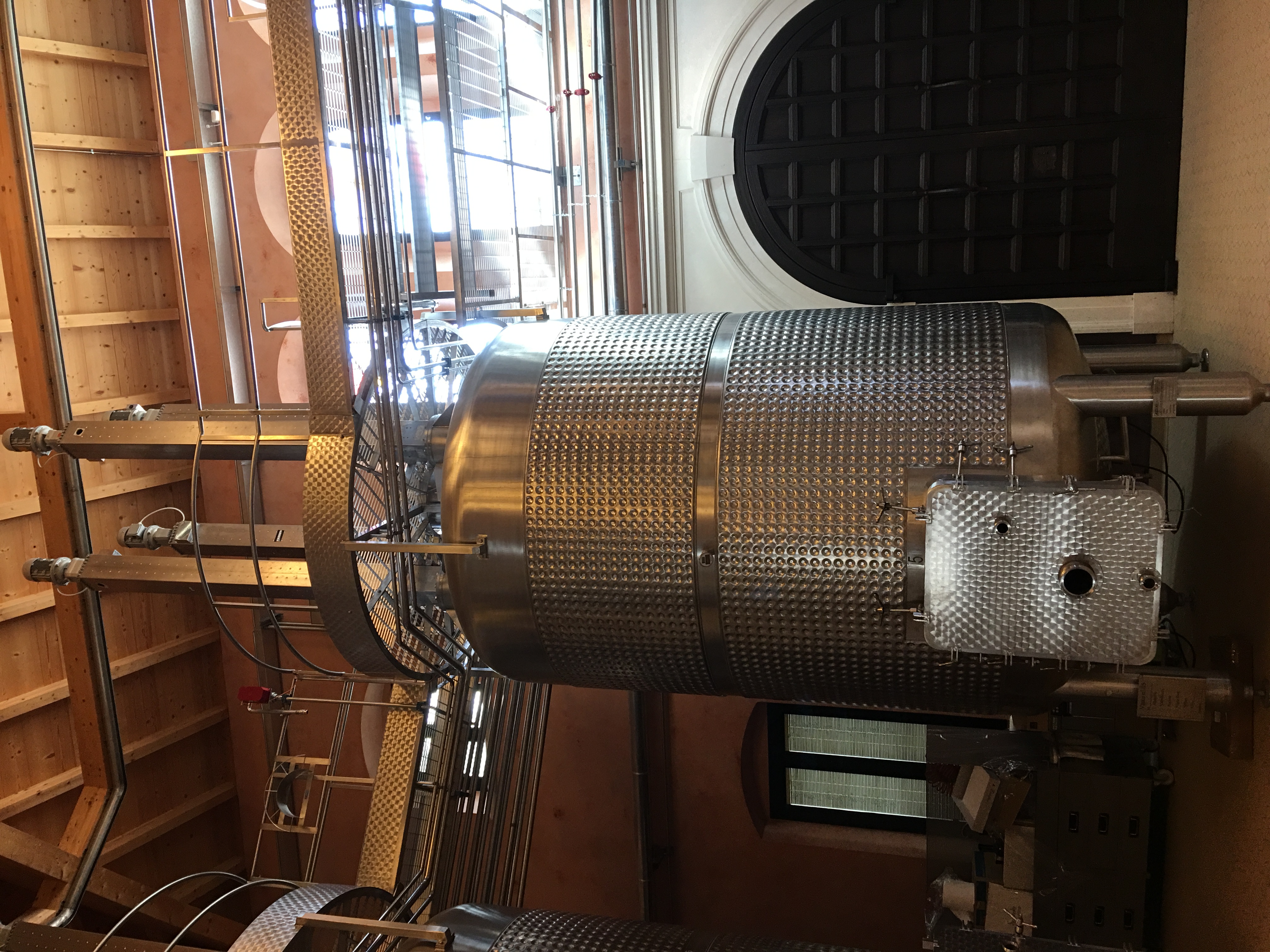 When the grapes are crushed, they're moved to custom tanks, designed by Romano himself, via gravity. These tanks have four columns rising from the top that contain rods and are used to punch down each tank many times a day to optimize extraction, The customization and control doesn't stop there the winery chock full of specially designed technology.
More custom designed stainless-steel tanks keep the wine under vacuum pressure between fermentation and barrel-aging to avoid oxidation. Another interesting feature is all tanks are cleaned by robot, using hot air and steam, this action and the temperature is all controlled from a centralized computer panel.
THE WINES
While some of the region's wines have residual sugar, most of the Dal Forno wines are fermented to dryness. The winery produces three wines, all featuring the Corvina grape in majority:
-Valpolicella Superiore, made with vineyards mainly located in the valley floor, grapes are dried for one and a half months, making them one of the few wineries drying grapes this long for the Valpolicella Superiore DOC wines. Matured in French oak barrels for 24 - 36 months, depending on the vintage, followed by 24 months in bottle. Varietal opposition: 60% Corvina, 25% Oseleta and Croatina, 10% Corvinone and 5% Rondinella. Seven full vines are required for a single bottle of this wine.
-Amarone della Valpolicella, Matured in French oak barrels for 24 months, followed by 36 months in bottle. Grapes are air dried for three months (most producers dry for only six weeks, which is the minimum required by law), slowly fermented for around 18 months. Varietal opposition: 60% Corvina, 20% Rondinella, 10% Oseleta and 10% Croatina. Thirteen vines are required to produce a single bottle of this Amarone. From 1983 to today, the winery has produced Amarone every year except for 1984, 1992, 2005, 2007 and 2014.
-Vigna Seré, this wine represents the jewel in the crown of the company. It is a very rare, sweet Recioto-style, it is in fact the only sweet wine made at the winery. Produced in very limited amounts and on very rare occasions. In the forty-year history of the winery has only been released in six vintages: 1988, 1990, 1994, 1997, 2003 and 2004. The vineyard is situated in the town of Tregnano, on soils presenting a bit more chalk intermingle with clay.